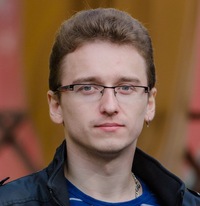 ---
Not part of any base team
Privacy Settings of this Profile prevents you from seeing more details.
Club
Not a member of any club
---
Увлёкся мафией в августе 2013 года (14.08.13 впервые сел за стол). По образованию и профессии - программист. Поэтому и в игре делают упор на аналитику, хотя тренирую и психологическую составляющую игры.
Sum of MWT Points per Year
Year
#
Rating / Σ
Top-3
Top-10
Total
2674
0
0
1
Top-3: 0, Top-10: 0, Total: 1
456
0
1
2
Top-3: 0, Top-10: 1, Total: 2
Tournaments where this Player participated
Active Tournament Applications
Nothing found
No data